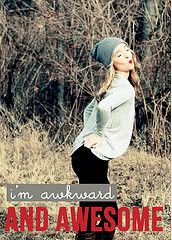 Awkward:
~Not really hearing/understanding what this guy said and trying to bluff my way through the rest of the conversation and not succeeding.
~My left eye hurting and itching and basically making me miserable all night.
~Hitting a car while trying to park. I'm so embarrassed/annoyed at myself right now. The car's owner was sooo sweet about it though and his car wasn't damaged much.
AWESOME:
~Babysitting several adorable kids.
~Girly email exchanges with a friend. ;]
~Rediscovering how adorable Nick Jonas is, thanks to this
post
....
"Won't you fly with me?"
...
heehee, yeah....